Chasing Dreams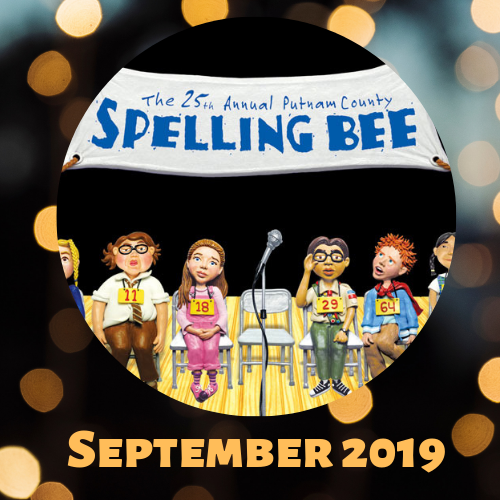 September 13, 14, 20, 21, 2019 at 7:30 PM
September 15, 22, 2019 at 2 PM
The 25th Annual Putnam County Spelling Bee is a comedy with music and lyrics by William Finn, a book by Rachel Sheinkin, conceived by Rebecca Feldman with additional material by Jay Reiss and originally directed on Broadway by James Lapine. The show centers on a fictional spelling bee set in a geographically ambiguous Putnam Valley Middle School. Six quirky adolescents compete in the Bee, run by three equally quirky grown-ups. Rated PG13, some language and mild adult themes.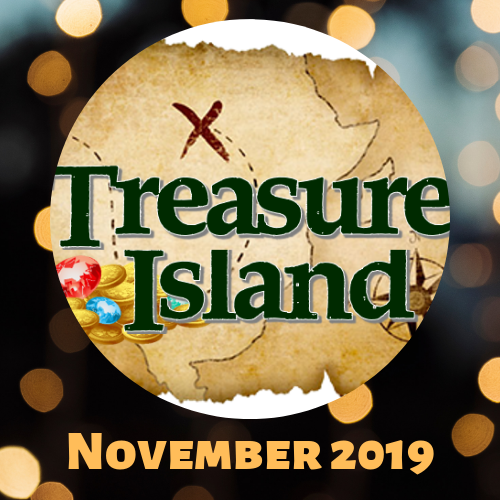 November 15, 16, 22, 23, 2019 at 7:30 PM
November 17, 24, 2019 at 2 PM
Treasure Island, written by Tara Raczenski and based on the masterful adventure novel by Robert Louis Stevenson, is a stunning yarn of piracy on the tropical seas. It begins at an inn on the Devon coast of England in 1775 and quickly becomes an unforgettable tale of treachery and mayhem featuring a host of legendary swashbucklers including the dangerous Billy Bones, the sinister two-timing Israel Hands and the hideous form of evil incarnate, Black Dog. At the center of it all are Jim Hawkins, a 14-year-old boy who longs for adventure, and the infamous Long John Silver, who is a complex study of good and evil, perhaps the most famous hero-villain of all time.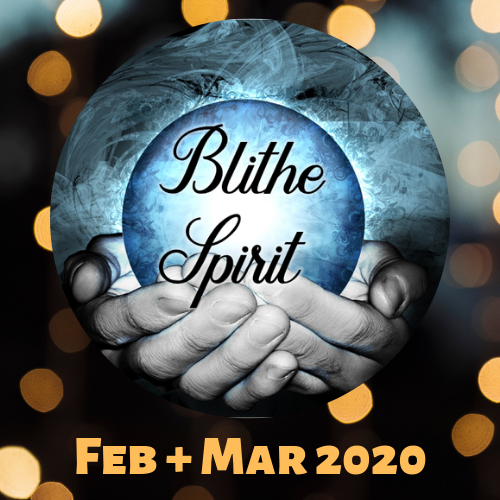 February 28, 29, March 6, 7, 2020 at 7:30 PM
March 1, 8, 2020 at 2 PM
Blithe Spirit offers up fussy, cantankerous novelist Charles Condomine, re-married but haunted (literally) by the ghost of his late first wife, the clever and insistent Elvira who is called up by a visiting "happy medium," one Madame Arcati. As the (worldly and un-) personalities clash, Charles' current wife, Ruth, is accidentally killed, "passes over," joins Elvira, and the two "blithe spirits" haunt the hapless Charles into perpetuity.
Special Thanks to Our 43rd Season Sponsors
The Arts Council of Winston-Salem & Forsyth County
North Carolina Arts Council
Kernersville Foundation
River Landing at Sandy Ridge
Town of Kernersville
Vintage Sound & Light