Families. We laugh together, love together, fight together. Families see us at our best, our worst, and everywhere in between. Whether you are already part of our KLT family or haven't yet had the opportunity to see a KLT production, we request the pleasure of your company — our upcoming season has something for everyone! Join us for our 2022-2023 season, "Welcome to the Family."
---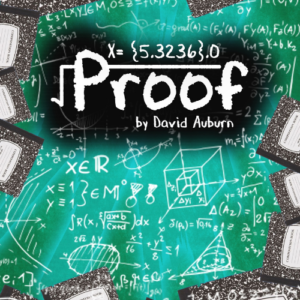 Proof
In families, they say the apple doesn't fall far from the tree. Our season opener is a Pulitzer-prize winning compelling drama that explores the notions of family and heredity and their potential to either shape or define us. On the eve of her twenty-fifth birthday, Catherine, a troubled young woman, has spent years caring for her brilliant but unstable father, a famous mathematician. Now, following his death, she must deal with her own volatile emotions; the arrival of her estranged sister, Claire; and the attentions of Hal, a former student of her father's who hopes to find valuable work in the 103 notebooks that her father left behind. Over the long weekend that follows, a burgeoning romance and the discovery of a mysterious notebook draw Catherine into the most difficult problem of all: How much of her father's madness — or genius — will she inherit? Join KLT in September 2022 with Proof.
---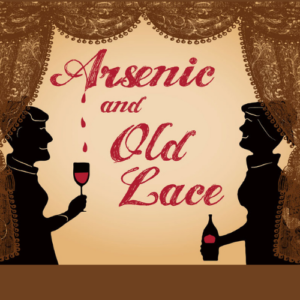 Arsenic & Old Lace
Families influence us in many ways-and in many ways expect loyalty-even in the most outlandish circumstances. Our second show of the season is a timeless & classic comedy that explores how to strike a balance between loyalty and forging your own path.
Mortimer Brewster is living a happy life: he has a steady job at a prominent New York newspaper, he's just become engaged, and he gets to visit his sweet spinster aunts to announce the engagement.
Mortimer always knew that his family had a bit of a mad gene — his brother believes himself to be Teddy Roosevelt and his great-grandfather used to scalp Indians for pleasure — but his world is turned upside down when he realizes that his dear aunts have been poisoning lonely old men for years! When Mortimer's maniacal brother Jonathan returns on the night that the aunts were planning to bury the newest victim, Mortimer must rally to help his aunts and protect his fiancé — all while trying to keep his own sanity. Follow us for the antics in November 2022 with Arsenic & Old Lace.
Show dates:
11/11, 11/12, 11/18, 11/19 at 7:30 pm
11/13, 11/20 at 2:00 pm
---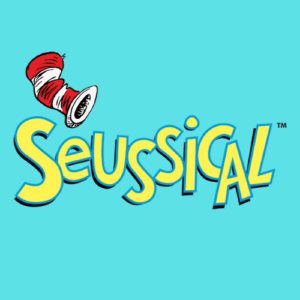 Seussical
In our Annual Bring a Book to Life Production The Cat in the Hat tells the story of Horton, an elephant who discovers a speck of dust that contains the Whos, including Jojo, a Who child sent off to military school for thinking too many "thinks." Horton faces a double challenge: not only must he protect the Whos from a world of naysayers and dangers, but he must guard an abandoned egg, left in his care by the irresponsible Mayzie La Bird. Although Horton faces ridicule, danger, kidnapping and a trial, the intrepid Gertrude McFuzz never loses faith in him. Bring the kids and grandkids and all those kids at heart to witness how the powers of friendship, loyalty, family and community are challenged and emerge triumphant in Seussical the Musical coming February 2023.
Show dates:
2/24, 2/25, 3/3, 3/4 at 7:30 pm
2/26, 3/5 at 2:00 pm
---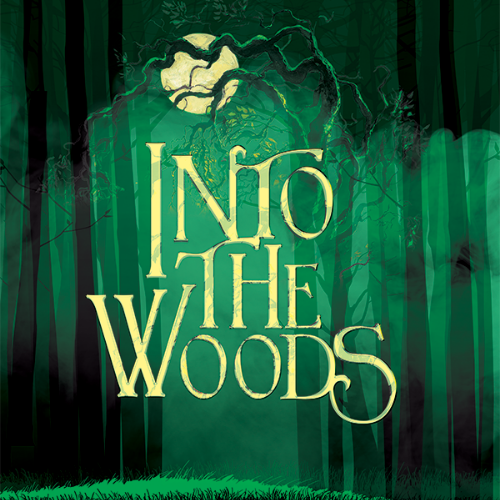 Into the Woods
In families we learn about life, love and loss and how seemingly happy endings can be unraveled in the blink of an eye. Our season finale will be a musical that tells the story of a Baker and his wife who wish to have a child, Cinderella who wishes to go the King's Festival, and Jack who wishes his cow would give some milk. When the Baker and his wife are visited by the neighborhood witch, who reveals to them that she placed a curse on their family, the two set off on a journey into the woods to reverse the curse. Also in the woods, we meet Little Red, who is trying to visit her grandmother, the Wolf who loves tasty little girls, the Witch's daughter Rapunzel, and the Princes chasing after their loves. By the end of Act I, everyone has gotten their wish and will seemingly live happily ever after. But in Act II, when Jack's beanstalk brings them a visit from an angry Giant, we see how the consequences of their actions haunt them in disastrous ways. The community must come together to save each other and their kingdom. Follow us Into the Woods in June 2023.
Show dates:
6/16, 6/17, 6/23, 6/24 at 7:30 pm
6/18, 6/25 at 2:00 pm
---
Special Thanks to Our Season Sponsors
The Arts Council of Winston-Salem & Forsyth County
North Carolina Arts Council
Kernersville Foundation
River Landing at Sandy Ridge
Town of Kernersville
Vintage Sound & Light
Yes! Weekly