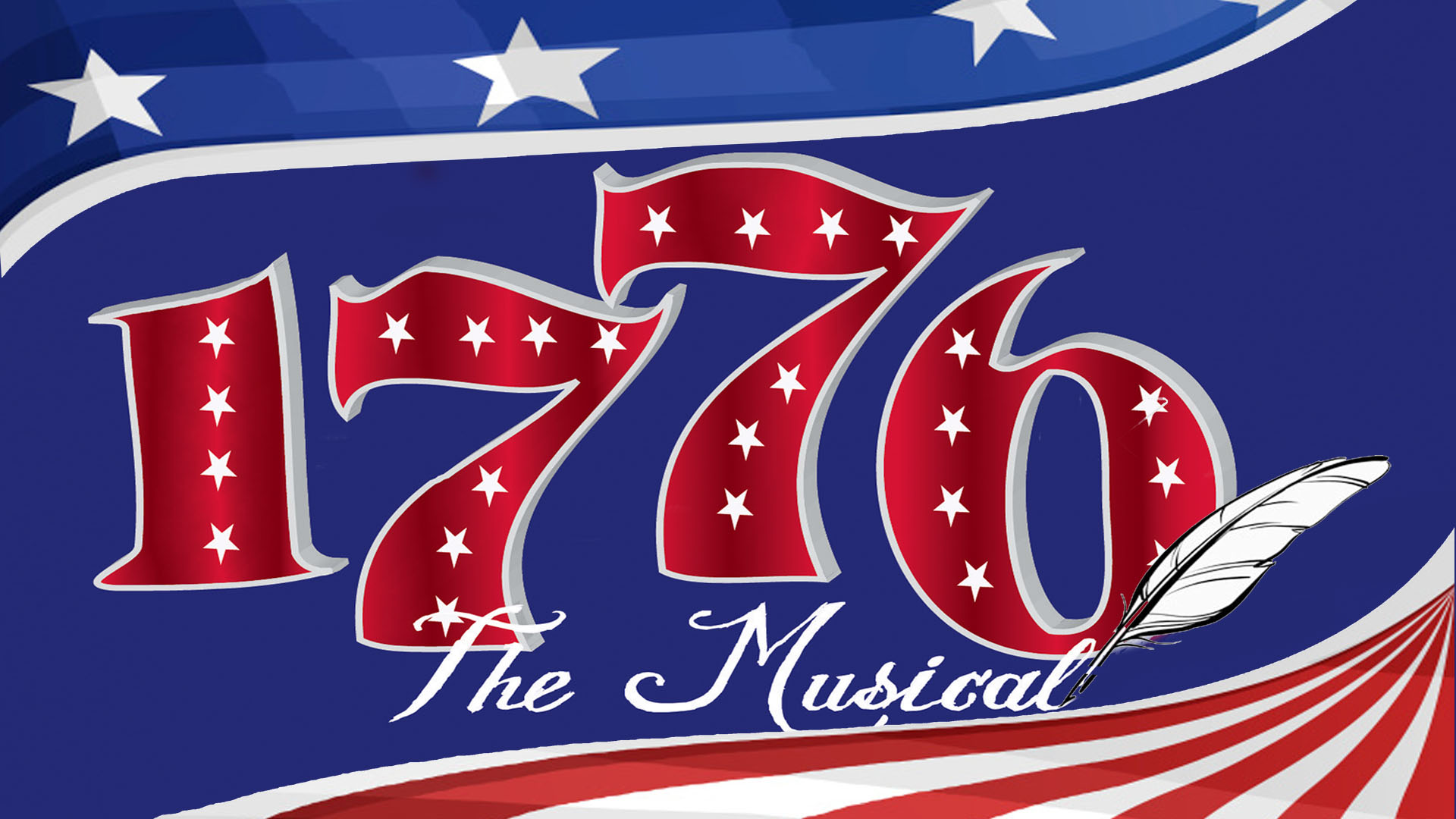 Written by Peter Stone and Sherman Edwards
Directed by Michael Kamtman
About the Show:
It is a long hot summer in Philadelphia, and the Continental Congress is an exhausted, annoyed, quarrelsome collection of men at each other's throats over the burning question of independence from Great Britain. This is a musical that brings humor and humanity to American history and well, since it's a show which is not widely produced due to the large amounts of men needed to cast—we decided its 2018, and we're going to let the ladies tell it! Join us for a change of tune with an all-female cast of 1776 The Musical.
About the Director:
Michael Kamtman has been a Triad director, actor and teacher since 1988 and has directed over 75 productions in the Triad, including 10 operas. He spent 15 season as an actor/fight choreographer with the N.C. Shakespeare Festival where he performed in over 50 productions. He has an MFA from UNC Greensboro in Directing, a MA from the University of Connecticut and a BA from Bucknell University. He has taught at Greensboro College, Davidson College, UNC Greensboro, Salem College and High Point University. He is now an Assistant Teaching Professor at Wake Forest University. For KLT Kamtman has directed The Sound of Music, South Pacific, The Secret Garden, Inherit the Wind and The Pajama Game.
Dates:
June 14, 15, 16, 22 and 23, 2018 at 8 p.m.
June 17 and 24, 2018 at 2 p.m.
Cast:
Andrew McNair — Debbie Cumming
Abigail Adams — Lauralee Davis Bailey
John Dickinson — Marie Denig
Courier/Painter — Grace DiMaio
Caesar Rodney — Maureen Fiorentino
Dr. Lyman Hall — Christy Gantt
Col. Thomas McKean — Kelly Hayden
George Read — Caroline Holland
Roger Sherman — Chris Hughes
John Hancock — Maxine Isaacs
Courier/Painter — Paiten Iselin
Samuel Chase — Beth James
Leather Apron — Sierra Jay
Lewis Morris — Sarah Kepins
James Wilson — Kelly Kerr
Rev. Jonathan Witherspoon — Jan Kotula
Thomas Jefferson — Natalie Lawrence
Benjamin Franklin — April Marshall
Martha Jefferson — Stephanie Marson
Edward Rutledge — Jessica Perry
Stephen Hopkins — Sharon Pierce
Robert Livingston — Jenni Pirkey
Dr. Josiah Bartlett — Anne Proctor
Joseph Hewes — Debbie Shoffner
Richard Henry Lee — Beth Strader
Charles Thomson — Michele Swanson
John Adams — Steffanie Vaughan
Location:
James Fitzpatrick Auditorium
512 West Mountain Street, Kernersville, NC 27284
Tickets:
Tickets available soon or can be purchased at the door.
Adults – $15
Students/Seniors – $13
Children – $8
Tickets prices include NC State sales tax
Season Sponsors