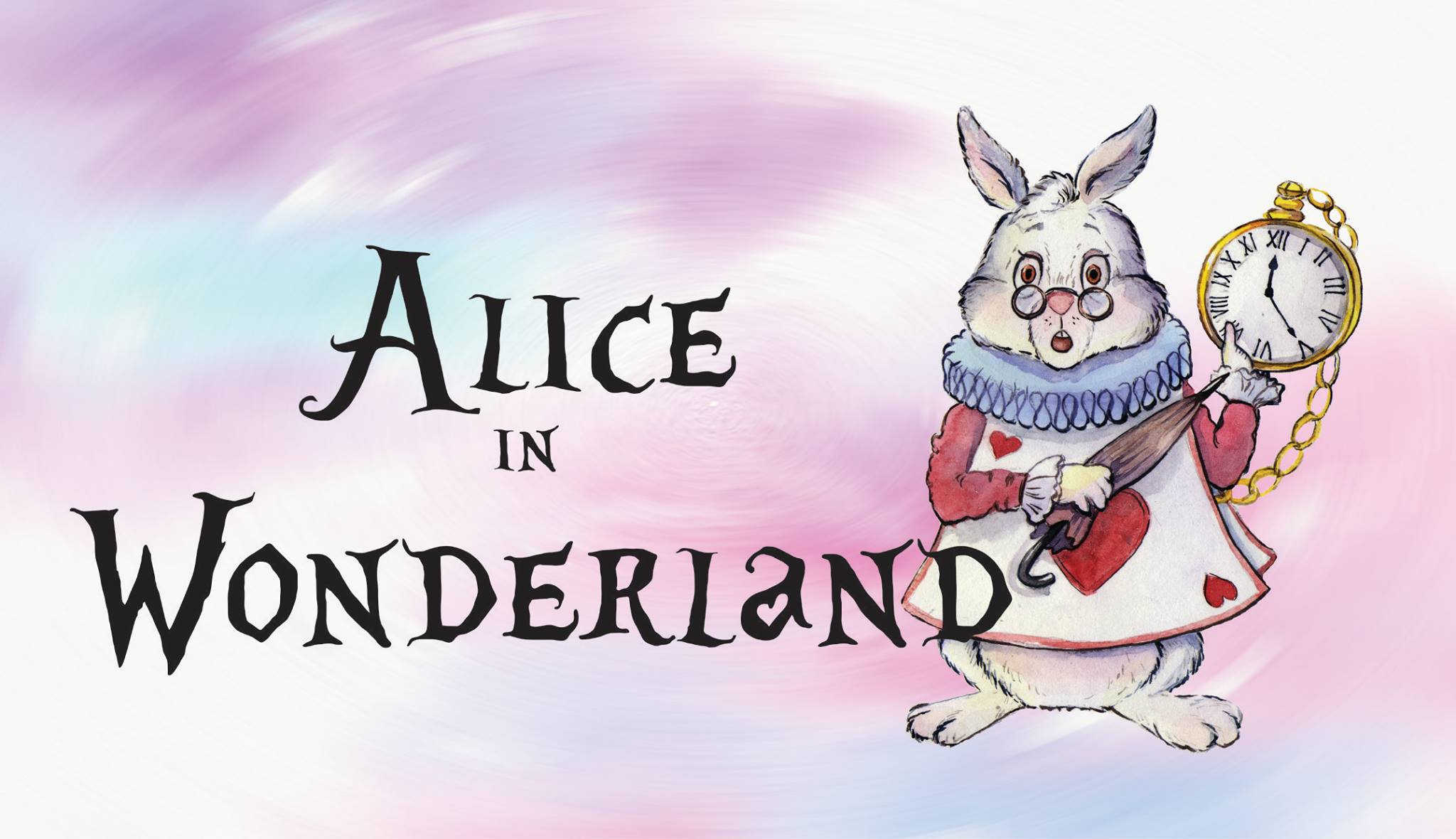 by Eva Le Gallienne and Florida Friebus
Adapted from Lewis Carroll
"Alice in Wonderland (LeGallienne and Friebus)" is presented by special arrangement with SAMUEL FRENCH, INC.
Directed by Dan Seaman
About the Show:
Travel to the land of Mad Hatters, Evil Queens, and rabbits that have very important engagements in Alice in Wonderland . Encompassing the storyline from both Alice In Wonderland and Through the Looking Glass this faithful adaptation will be our 4th Annual Bring A Book to Life production, allowing our audiences to experience a change of scenery with Alice in Wonderland.
About the Director:
Dan Seaman has been teaching, directing and designing theatre in the Triad for over 40 years.  He taught at Weaver Academy for 26 years and retired from Guilford County Schools in 2004. Seaman now teaches and directs at Greensboro College. He has also been a guest director and/or designer with Greensboro Community Theatre, Greensboro City Arts, High Point Community Theatre, Randolph Summer Vacation Playhouse and the Greensboro Public Library's One City One Book project. At KLT he has directed Headin' For the Hills, It's a Wonderful Life and The Papers.
Dates:
November 10, 11, 17 and 18, 2017 at 7 p.m.
November 12 and 19, 2017 at 2 p.m.
Casting:
Roles are available for 8-years-old to seniors.
ALICE Sarah Cameron
WHITE RABBIT Jodi Blanton
MOUSE Karis Tuck
DODO Meredith Schroeder
LORY Ben James
EAGLET Addison Stanifer
DUCK Brandon Schroeder
CATERPILLAR Kelli Sobolik
FISH-FOOTMAN Lily Rose Gourley
FROG-FOOTMAN Noah Dumont
DUCHESS Steffanie Vaughan
CHESHIRE CAT Rebecca Stanifer
MARCH HARE Ashlyn Brodeur
MAD HATTER Christian Helderman
DORMOUSE Cydney Leister
QUEEN OF HEARTS Debbie Cumming
KING OF HEARTS Shawn Fitzmaurice
GRYPHON Caitlin Holland
MOCK TURTLE Michelle Swanson
COOK Claire Clark
KNAVE OF HEARTS Nick Kelley
RED CHESS QUEEN Beth Strader
TWEEDLEDUM Kaelin Fitzmaurice
TWEEDLEDEE Charlie Fitzmaurice
WHITE CHESS QUEEN Natalie Lawrence
SHEEP Mike Kotula
HUMPTY DUMPTY Christy Gantt
ENSEMBLE Ella Lawrence, Sierra Jay, Laura Strader, Joey Mattingly, Sarah Kepins, Paiten Iselin, Jan Kotula, Mercy Chia
Location:
James Fitzpatrick Auditorium
512 West Mountain Street, Kernersville, NC 27284
Tickets:
Tickets available here or can be purchased at the door.
Adults – $15
Students/Seniors – $13
Children – $8
Tickets prices include NC State sales tax
Season Sponsors