Meet Jan Burwick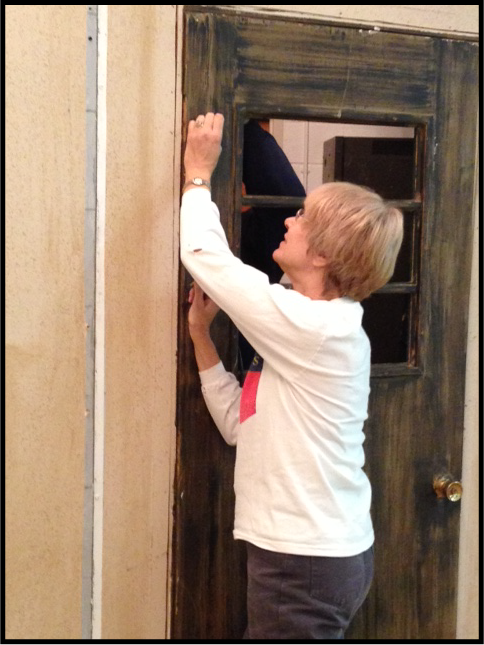 On her first volunteer project with Kernersville Little Theatre (KLT), Jan Burwick thought it would be her last. "We were working on a set at Körner's Folly and I spilled paint on the stage. I thought for sure I would not be asked back," jokes Jan. Quite the opposite happened.
Instead, Jan was welcomed back and has become a celebrated volunteer for KLT. She received the Rookie of the Year and Rock Star awards in 1993 (the year she spilled the paint and painted rocks for every show!). "I have always loved art and enjoy painting. Helping paint the sets was a great creative outlet for me," says Jan, who has a small business painting pet portraits in watercolor.
Jan expanded her volunteer activities to include set design/dressing. She has been recognized by KLT for her contribution in this category seven times and was twice named the Doug Weeks Techie of the Year. "I never thought I would get this involved. But everyone was so nice and I just kept on," Jan says.
To make it a family affair, Jan recruited her husband of 36 years, Brad, to get involved with the theatre group. And while Jan prefers to work behind the scene, Brad has performed on stage many times with KLT and from 2005 to 2007, he served as Board President. Their beloved pet dog Bailey has taken the stage in several local productions of Annie.
After retiring in 2009, Jan started coordinating volunteer activities. In 2010, she was elected to the Board of Directors of KLT and serves as VP of Volunteer Relations. As a member of a volunteer-driven organization, Jan plays a critical role in ensuring the show goes on. "We have so many areas that people can become involved with, both on and off the stage. It take a lot to produce a play," states Jan.
When asked if she has a volunteer "horror story" to share, Jan scratches her head a bit.
"We did have a volunteer's flashlight go out while assisting with parking one night. He was almost run over. "We now have a plan in place to avoid that situation from happening again," Jan says with a chuckle.
Jan says one of the biggest challenges in her role is to ensure people don't get burned out. "We want our volunteers to have a rewarding experience and feel appreciated. But it's important to always bring new people in each season." says Jan.
"We have a lot of fun. That's why at KLT, we like to ask people to "come play with us," smiles Jan.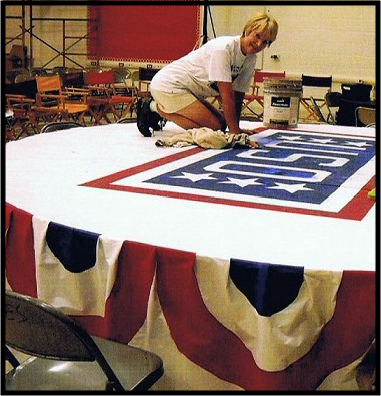 To learn more about getting involved with KLT, visit our Volunteer page from the navigation above.